Practice Institute Vision
Leading implementation efforts is challenging. Our work requires competencies that are difficult to develop and strengthen in the midst of every day pressures. The inaugural Practice Institute will create space for reflection, discussion and skill building among a community of peers. We'll be focusing on competencies related to sustaining change, including growing and sustaining relationships, building capacity, cultivating leadership, and facilitation.
We hope you leave the Institute refreshed and recharged, with greater clarity about your role and new skills and abilities to use in your work. This event is for a small group of visionary leaders who are interested in both developing their own implementation practice and cultivating implementation practitioners within their organizations.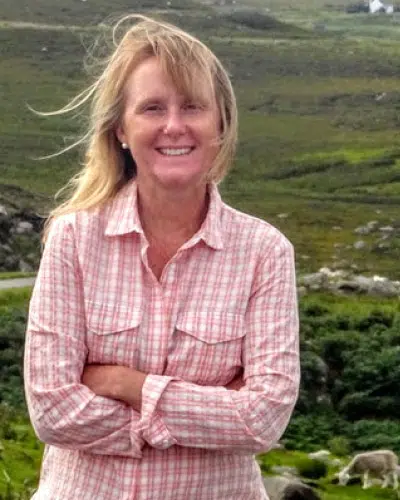 Allison Metz, Ph.D.
Allison is a unique combination of developmental psychologist, researcher, coach, facilitator, and consultant. She brings together a mix of clinical, relational, and operational skills to assist leaders and practitioners to develop and use evidence, innovate, and implement change to improve outcomes for people and communities. Allison is deeply interested in the practice of implementation and is currently focused on understanding and translating relational skills to build trust in the implementation process. She believes that much of implementation science has been dominated by limited strategies and that critical perspectives are needed to build the practice of implementation.  Allison is a mother, wife, avid runner, and wanderer across the globe. She currently directs the National Implementation Research Network, serves as a Senior Research Scientist and Implementation Division Lead for the Frank Porter Graham Child Development Institute, and is a Research Professor at the School of Social Work at the University of North Carolina at Chapel Hill.
Jennifer Schroeder, Ph.D.
Jen is a clinical psychologist with a longtime passion for supporting the magic that makes human service initiatives thrive, including effective implementation practices along with a healthy dose of empathy, humor, and personal connection. Seeking to focus exclusively on supporting implementation capacity building with organizations and implementers, Jen took the path less traveled and became an implementation consultant or more satisfyingly - human strategist superhero! When not leaping over implementation challenges in a single bound, Jen enjoys biking, beaching, momming, and in general cultivating the perfect hang with her family. She has served as President of The Implementation Group since founding the company in 2011.
Laura Louison, Ph.D.
Laura is an implementation consultant working to change the way health and human services systems serve vulnerable populations. She first became interested in implementation while in state government and joined the National Implementation Research Network in 2012, where she is now an Associate Director. Laura leads teams providing technical assistance and coaching to public agencies, non-profits and philanthropic groups. Her work focuses on current issues in the field: home visiting, maternal health care systems, kindergarten readiness, perinatal substance use and rural implementation. She is particularly interested in the challenge of building capacity in public systems and in the development of practical implementation resources for everyday work. Laura has a Master of Social Work and a Master of Science in Public Health from the University of North Carolina at Chapel Hill and a Bachelors in English Literature from Swarthmore College. She lives in New York City with her family.
Leah Bartley, Ph.D.
Leah Bartley is a social worker and implementation adventurer who's passionate about supporting systems change and authentic practices so that vulnerable children and families benefit. Leah's formative experiences studying aboard in Central and South America, volunteering in Africa, and as a school social worker brought her on an interesting path to work for a funder and learn about the field of implementation. Leah's perspective is grounded in a holistic and ecological frame. She values the importance of relationships and trust in our work to improve conditions for children and families. Specifically, Leah hopes to shift the attention of strategies and methods that are more technical and transactions, to those that are more relational and responsive. Leah's happiest moments are filled with her family; hiking, playing outside with her two young children or attempting to replicate a delicious maternal recipe. Currently, she is an Implementation Specialist with the National Implementation Research Network.
Amanda Farley, Institute Associate
Amanda Farley is a project manager extraordinaire who brings implementation expertise and real-world experience to change efforts. Having worked at a state child welfare agency for many years, Amanda understands the challenges of navigating complex systems, implementing new programs and initiatives, collaborating with stakeholders, and adapting to ever-changing priorities and timeframes. She believes effective implementation is critical to the success of these systems and the people served by them and is interested in sharing implementation science best practices in ways that are useful and usable to those leading the charge.  When she's not working, you can find Amanda testing out new baking recipes, planning for her next great road trip, or enjoying good food and good company with her husband and family. She currently serves as a Project Manager at the National Implementation Research Network.
Practice Institute Registration